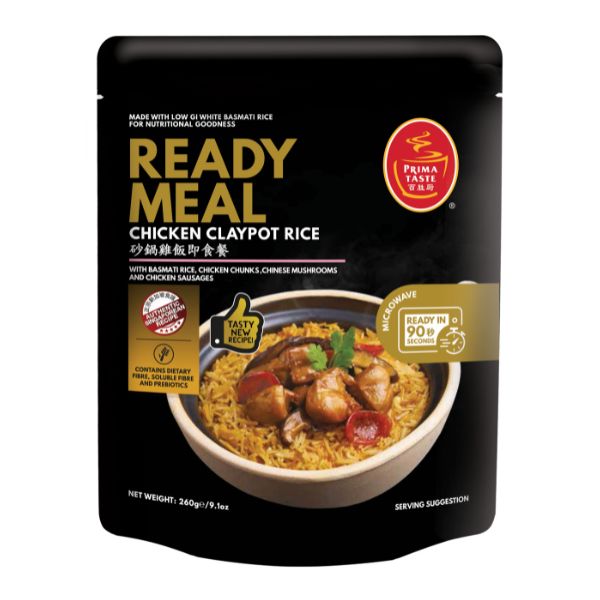 Prima Taste Ready Meal Chicken Claypot Rice 260g
Prima Taste's very own Claypot Chicken Rice contains an incredible combination of tender chicken chunks, Chinese chicken sausages, Chinese mushrooms and basmati rice all in one pack. It is the perfect Chinese comfort food dish that can be ready in 90 seconds!
Ready in 90 seconds
Made with rice with multi-grains
Contains dietery fibre, soluble fibre and prebiotics
No added preservatives
Can be stored anywhere, with no refrigeration needed!