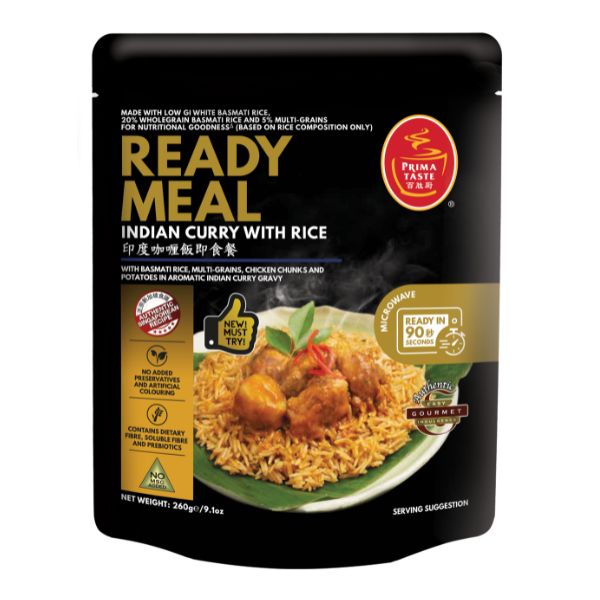 Prima Taste Ready Meal Indian Curry with Rice 260g
Experience authentic mouth-watering Indian Curry with Rice, with basmati rice, multi-grains, chicken chunks and potatoes in aromatic Indian Curry gravy. Who says preparing Indian food is time-consuming when you can receive a plate of piping hot delicious rice in just 90 seconds!
Ready in 90 seconds
Made with 20% wholegrain basmati rice & 5% multi-grains
Contains dietery fibre, soluble fibre and prebiotics
No added preservatives and artificial colouring
No MSG added
Can be stored anywhere, with no refrigeration needed!