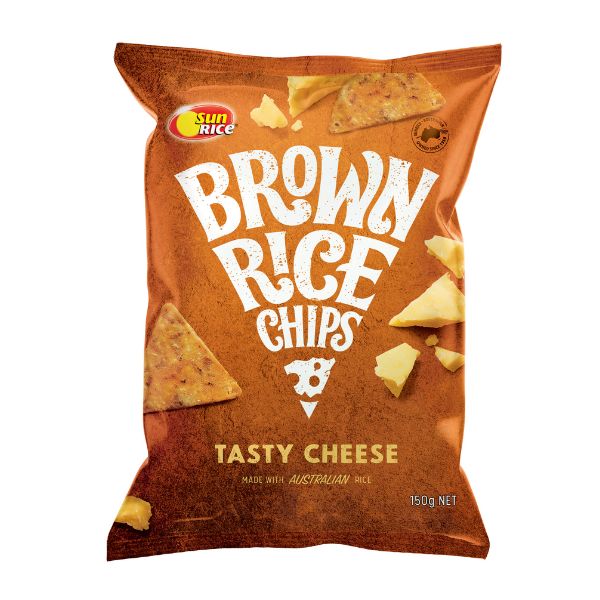 SunRice Brown Rice Chips Tasty Cheese 150g
At last, a chip that's brown rice chips are made with Australian brown rice and are gluten free, crunchy and incredibly delicious.
They are without preservatives, artificial colours or flavours.
They're a brown rice sensation you'll love. Pick up a pack of your favourite flavour today!